You can export your mindmap as a Adobe PDF file using chrome browser. This is done via 'print'
Advertisements
option of chrome. By installing a third party pdf export tool as a printer on your system, you can use this trick on other browsers as well.

Export as PDF on printing is provided by default on Chrome Browser. To export your map as pdf, select 'Document'->'Print' from chrome browser.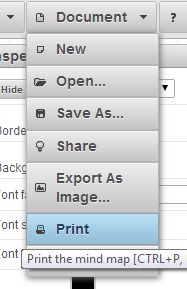 It opens up the printing dialog. On this dialog, choose 'Save as PDF' as destination.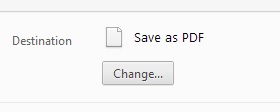 Then click on 'Save' to save it as a pdf file.
Advertisements